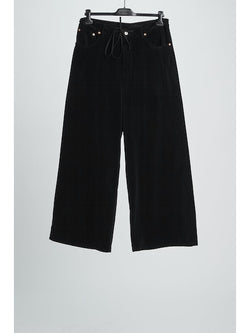 Hache DM Jeans in Black Velvet
Another stunning design from Hache. 100% cotton velvet fabric offers a delicate amalgamation between jeans and trousers, boasting a timeless quintet of pockets and a zip closure - a drawstring waist casually eases into a paperboy silhouette.
Unleash your style with a velvety black look for both a dapper evening and a handsome daytime ensemble.
These are generously sized, so consider sizing down a notch.