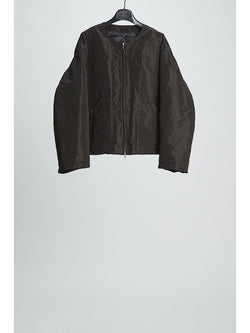 Hache Okay! Bomber in Black
This premium bomber jacket from Hache is composed of 100% poly taffeta fabric. Made in Italy. Its exterior is taffeta with an interior padded square jacket, and it features no collar, with two side pockets and a double zip closure.
In our opinion you can size down with this jacket.